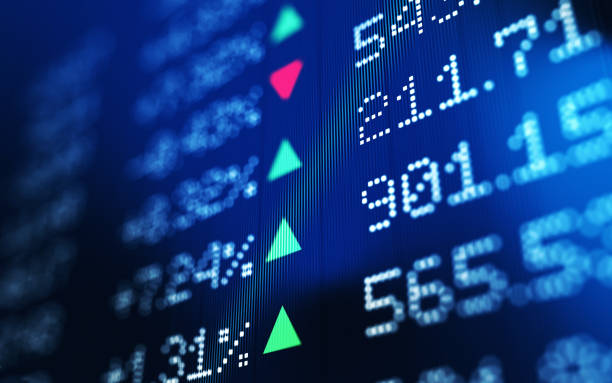 Depending on who is reading this article, you may or may not know that I have been investing my money since 2015 when I was just 13 years old. The concept of money growing in value by doing minimum or no work at all intrigued me and led me to learning about the various ways to invest money. Having been in this business for the last four years, I will try and 'advise' you in a way that will convince you to invest in the right way. This article is not going to advise you to invest a certain portion of your income or invest in a stock(s) or anything else that you will probably be able to read elsewhere online. Instead, this article, and the ones to follow will give you my learning experiences that I think may help a new investor. You may or may not agree either because you are in denial of reality or you may not have faced a particular challenge but I recommend that you give these tips a read and let me know what you think!
Tip #1
Direct Equity - is it really for you?
Most of us do not have the luck and the insight to invest in direct equities. That being said, I have invested close to 40% of my net worth in direct equities (I am gradually reducing this number). Direct equities refers to directly investing in the equity market through a stock broker instead of via a Mutual Fund (MF). MFs are also ways to invest in the equity market but they are not 'direct'.
In my opinion, most of us do not have the insight, knowledge, experience, skills and time to invest in direct equities. From Benjamin Graham/ Warren Buffet to the lay man who calls him/her self a so called 'expert', one is always told to invest for the long term. 'Buy a stock and do not expect to sell it for at least three years'. A novel idea; it teaches us to not be impatient and not expect returns over night. However, this does not work. I'm talking out of personal experience when I say that it is extremely difficult to just hold on to the entire quantity of a stock over a period of time. The value fluctuates both up and down and finally when you are in profits, even if it is small, you will be tempted to sell because when you had not the previous time, the value dipped into losses and you had to wait for another few months to see profits.
Another problem is that there is no guarantee that companies that are doing well right now will be performing better in the future even if they have seen YoY growth over the last five years. The automobile industry being case in point.
As working professionals or students, we do not have the time to adjust our portfolio on a day-to-day basis. Even if we do, we are often guided by the 'novel idea' referred to before and tend to err on the side of caution when it comes to selling and buying new stocks every day or week. When I compare the returns that I have gotten in my Mutual Funds to what I have gotten in my direct equity trading, Mutual Funds seem more rewarding.
Continuing with the example of the automobile industry, the common-newbie investor would not have imagined that the car segment in India was going to face a recession because they are not spending their entire day on reading about various sectors of the economy and only after the news manages to make headlines, you will realise that your investment may be in trouble but by the time you check it out, it would have already lost its value.
MFs require no major skills. Go ahead with a reputed company - HDFC/ Franklin Templeton/ Kotak etc. and you can trust that your money will be treated safely. There is no doubt that even in MFs, you cannot expect an exit in under two-three years (unless you are in a bullish market) but you can be guaranteed that a professional with years of experience that he/she has gotten via an educational degree(s), followed by years of slogging in the industry has been entrusted with the duty of managing your money. Look at the history of an average MF. Through thick and thin and all four stages of the business cycle, over a given number of years, it has always done well. This comes at a very small cost for you. You save on time looking for stocks, your fund manager sells and buys stocks to 'adjust' the portfolio and you get brilliant returns because at the end of the day, you are still investing in the equity market itself.
I can already feel a newbie trader waiting to attack me by saying that it is 'super easy' to make 'small amounts of money every day'. To them and those who chose to believe them, all I can say is 'go ahead and try'. I have also tried day trading and believe me that it isn't sustainable in the long run. Luckily for me, I have always traded amounts that I can afford ( I have never used leverage) and even though I have made intra-day profits, on those days when the value of the stock fell, I have taken delivery of the stocks and waited patiently for weeks if not months to make a profit. In those weeks/ months, I have not been able to continue intra-day trading because I would have run out of money by taking delivery of the said stocks. Therefore, my intra-day trading career would have been put on hold for months together, thereby making it un-sustainable.
The conclusion of this article is that you must figure out whether direct equities is for you or not. It sounds extremely glamorous for one to say that they trade in the market. When I told people that I trade, people were extremely interested but when I changed that sentence to "I'm focusing on Mutual Funds because it saves time and gives me better returns", people were not as interested. "Boring Mutual Funds", most of them thought. End of the day, the winner is one who makes the most amount of money. MFs may not be glamorous and give you the status that you will get when you tell your friends that you trade in the stock market but in 9/10 cases, it makes you more money. Most of us do not have the skills, time, experience and knowledge to actively manage our investments. It is better for someone with years of experience who is regulated by the authorities to do it on our behalf while we can focus on using our time advancing in our professional lives. After all, if we were so good at trading in the market, we should have all just quit our day jobs/ school and focussed on it.